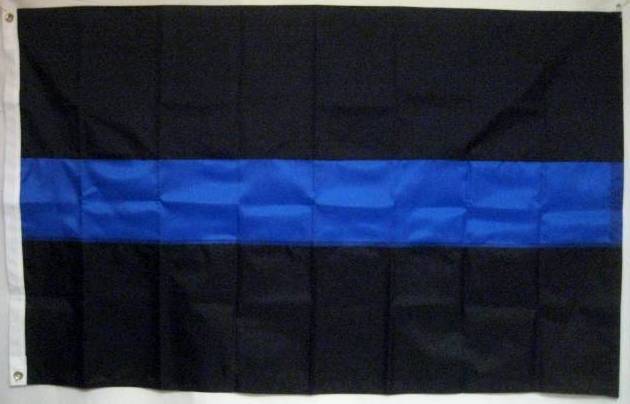 The Thin Blue Line Flag Police Flag
sewn nylon stripes with heading and grommets
Size
Each
2-3
4-6
7 or more
2x3'#P123
$24.00
$19.00ea
$17.00ea
$16.00 ea
3x5'#P101
$29.00
$24.00ea
$19.00ea
$17.00 ea
4x6'#P146
$49.00
5x8'#P158
$68.00
5x91/2#P159
$83.00 Casket Size
6x10'#P160
$119
Also Available:
Thin Blue Red line Flag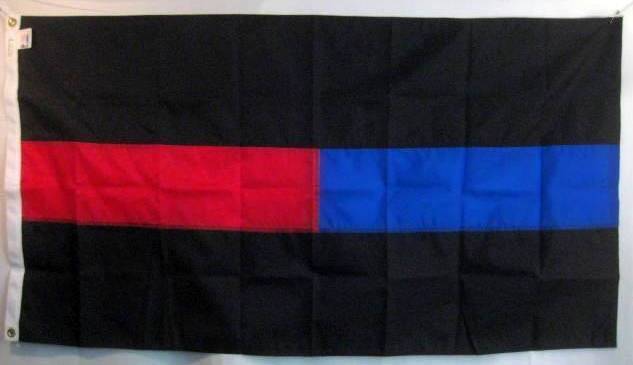 #M101 3x5' $33.00
#M123 2x3' $29.00
"The Thin Blue Line is a symbol used by law enforcement, originating in the United Kingdom but now prevalent in the United States and Canada to commemorate fallen law enforcement officers and to symbolize the relationship of law enforcement in the community as the protectors of fellow civilians from criminal elements." Wikipedia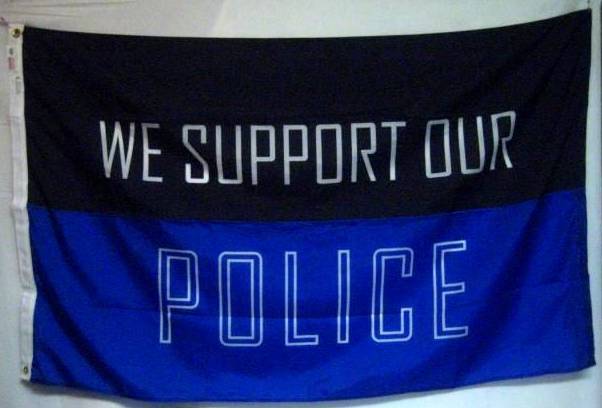 Police Support Flag
#35P $49 3x5' printed nylon with heading and grommets
#35P
Each
2-3
4-6
7 or more
$49.00

$29.00 clearance

$39.00ea
$31.00ea
$26.95ea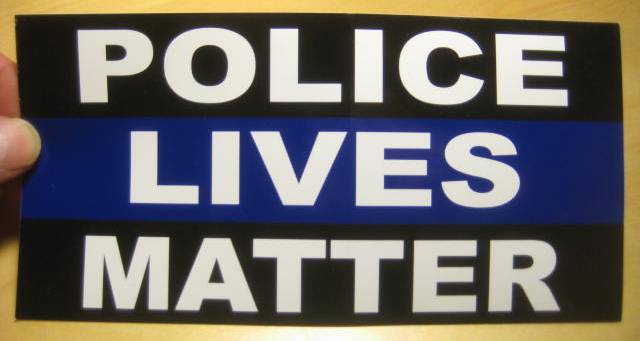 Police Lives Matter Bumper Sticker
3.75 x 7.5"
#607BS $2.00 Each
$19.00 per pack of 25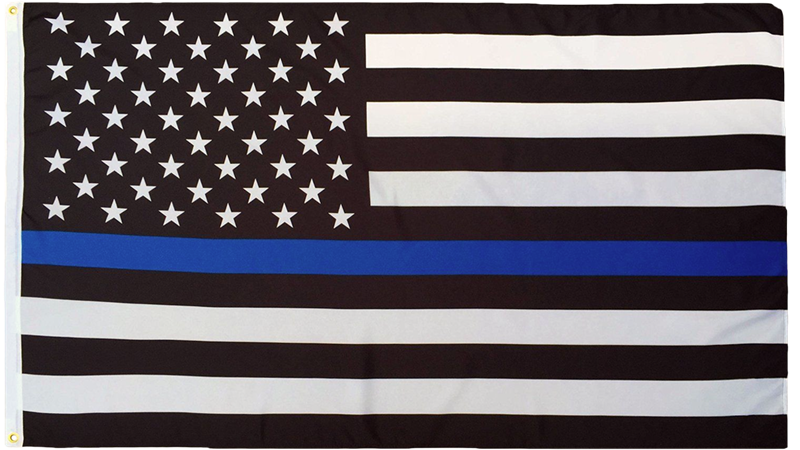 Police Stars and Stripes Flag
3x5' Polyester with heading and grommets
#612P $24.00 each. Two for $29.00
Six for $48.00
The design is a black and white USA themed flag with a single blue stripe. This design is often referred to as the "Thin Blue Line" and is used to show support for Police and Law Enforcement.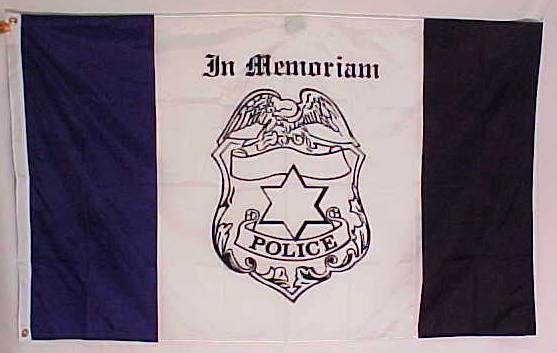 Police Mourning Flag
#MRN2F $40
3x5' Nylon Flag with heading and grommets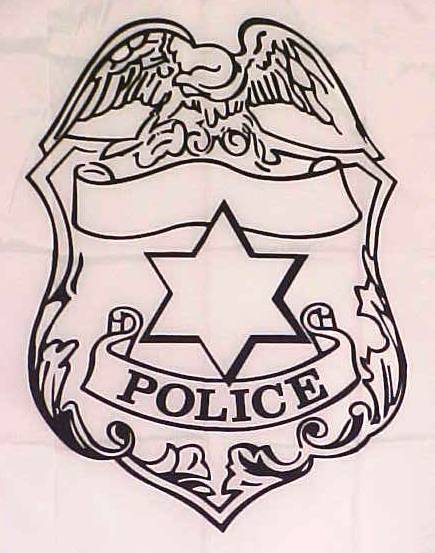 Thin Blue Line Hat
#R99885 $10.99,
$7.99 each for 12 or more
$7.25 each for 24 or more
The Thin Blue Line is a symbol of respect and support for Police and Law Enforcement Officials; show your support with the Thin Blue Line Cap. The cap features durable brushed cotton twill, hook & loop closure back and inner sweatband. One size fits all

Police Badge Flag
#P161 $49 3x5' printed nylon with heading and grommets