Money As Debt DVD: How money is created? I mean, you know how you earn it but where does it really come from? The answer may just shock you. It shocked me.
I watched this video on line. It is so good at explaining the conceptual notion of money that I wanted to own hard copy of it. The process of money creation is so astounding and so important for all of us to finally understand, I wanted to make the DVD easy for others to obtain. So I contacted the author in Canada and bought some to distribute here.
Money As Debt, DVD
#MAD Inquire as to availability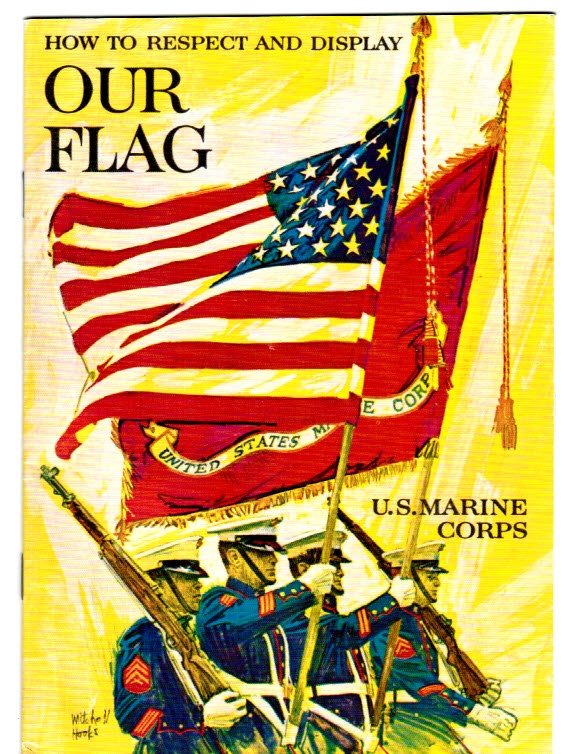 How To Respect And Display Our Flag: US Marine Corps
#525MB $2.95 (Due to shipping requirements, not available if sold with stick flags)
Includes history of the US flag, images of historical flags, rules and images of display from the US Flag Code, explanation of Marine Corps custom and culture
Paperbook, 32 pages 5.5 x 7.5"
Black Union Soldiers in the Civil War #BUS, WAS $36 now only $21.95 By Hondon B. Hargrove: 250pp Hardcover, 6x9", 8pp photographs, tables, bibliography, index. This book refutes the historical slander that blacks did not fight in the war. The early opposition to using black soldiers is examined. Chapters include "This is a White Man's War," "The Emancipation Proclamation," and "Black Soldiers Prove Themselves Men." Topics covered include "Southern Negroes as Confederate Soldiers," "The Bureau for Colored Troops," "The Corps d'Afique," and "Shared Battles." Treatments of specific actions include the battles of Milliken's Bend, Fort Wagner, Olustee, Wilson's Wharf Landing (Fort Powhattan), Petersburg, The Crater, Fort Pillow Massacre (depending on whom you believe) and many others. Appendices include much information on the organization and statistics of black troops by regiment and descriptions of the actions resulting in The Congressional Medal of Honor being awarded to 16 black soldiers to whom this book is dedicated. "Very well researched...recommended to all students of military history." - Civil War; "excellent, scholarly analysis, complete with illustrations and numerous tables of figures to drive home his point." - AB Bookman's Weekly.