American Flag Lawn Kit Item 5' Pole with a 2x3' Flag, #K29 $32.50 EACH: 12 kit minimum, great for businesses
THIS ITEM IS SUBJECT TO AVAILABILITY OF THE PRINTED 2X3' AMERICAN FLAG WHICH IS BEING DISCONTINUED
Due to shipping requirements, if ordering this kit, please add $22.00 per order, (NOT per kit) to our regular shipping/handling charges shown on our Order Form and in our catalog.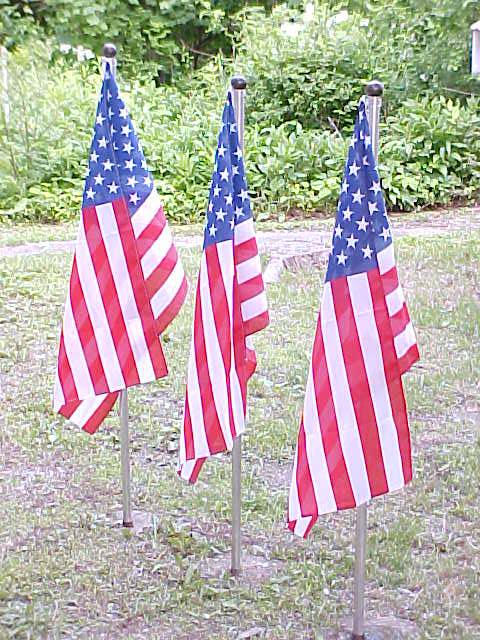 So easy to deal with, easy to buy. American Flag Kits especially convenient for older people who find it difficult to handle full size kits. Also great for people with very very tiny yards that have no real place to place a full size kit or full size lawn pole. Great for condos or town houses. Heck, you could put this kit in a tiny garden or mulch bed. And at this price you can put a cluster or a whole row of them across your yard or business.
Each kit includes:
2x3' Printed polyester outdoor flag with heading and grommets
5x1" Non rusting aluminum pole
Gold rubber ball top
One PAIR of #EZ1 mounting rings
In my picture, I have the kit mounted into the optional ground tube I've concreted into the lawn. But you could just take a crowbar and punch a hole in the ground like you might to if you were staking up tomato plants.
Here's a close-up shot showing how easy the flag attaches. The parts are shipped bulk packed. Just slip the ring on the pole and put the thumb screw through the grommet. No tools needed.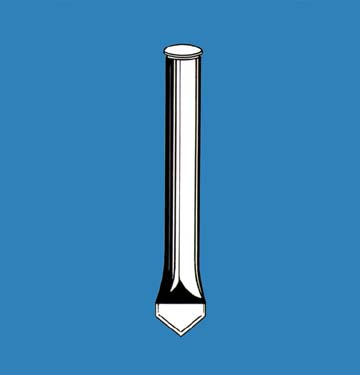 #APGT 10"x1" ground tube $9.95 each. This tube is sold separately. It is not included as part of the #K27 EZ2 Lawn Kit. The tube is spiked. BUT don't just smack it into the ground with a sledged hammer. You should first poke a hole into the ground with a crowbar. Then, if you pound in the spiked tube, place a piece of 2x4 on it and pound the wood, not the tube.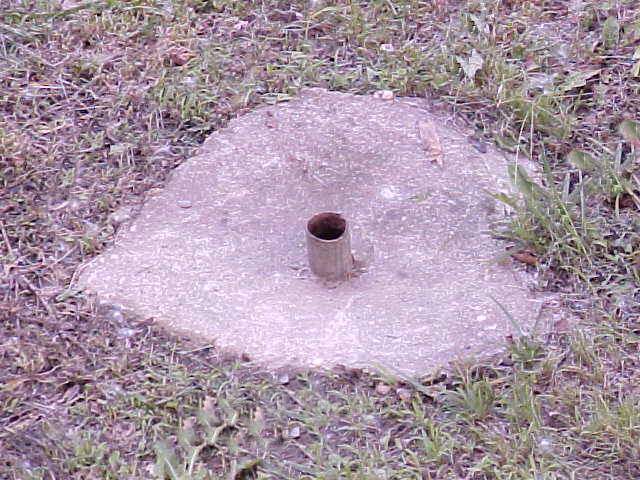 Here's a close shot of the ground tube concreted into the ground. "Hey Al, do I need the ground tube?" It depends on your use. If you just want to put a row across your lawn every 4th of July, then no, you don't need it. Just punch a hole in the ground with a crowbar and push in the pole. But if you put them out every day like I do, having a permanent socket is very convenient. And they always stay straight. For the best and most proper installation, dig a 10-12" diameter hole and concrete the tube in it.