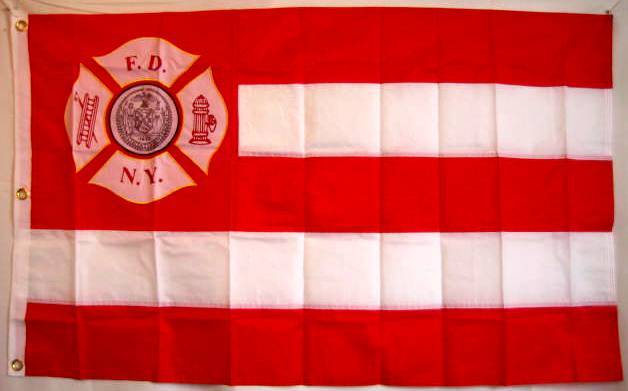 NYFD Flag #NYFD $49.00 Each
BUY ONE AND GET A SECOND ONE FOR JUST $11.00 !
New York City Fire Department Flag
Stripes are sewn, seal is a combination of printed and sewn design

Click to see a closeup of the seal
SEE ALSO Thin Blue Line Police Flags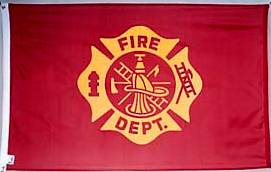 Firefighter Flags Silk-screened Design
#FDPN $57 3x5' Nylon Flag with heading and grommets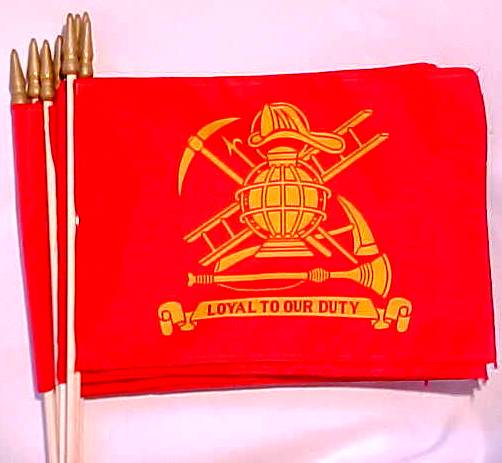 Firefighter Stick Flag
MADE IN USA
#SPHFI12 12x18" mounted on a 30" x 3/8" natural wood dowel with gold spear tip. The stick is long enough to insert into the ground. Nice thick diameter for grave markers.
$7.50 each for a minimum of three flags
THERE IS A DRASTIC NEW POST OFFICE SURCHARGE FOR SHIPPING THINGS OVER 30". THREE FLAGS SENT BY MAIL WILL COST $50.45 INCLUDING POSTAGE!!
Consider future needs by getting a dozen
$59 per dozen plus $32.95 s/h
$295 PER GROSS plus $48.95 s/h
Buy one gross and get the second gross for $195.00 plus s/h which we need to quote to a specific verifiable UPS address