"The Constitution Flag"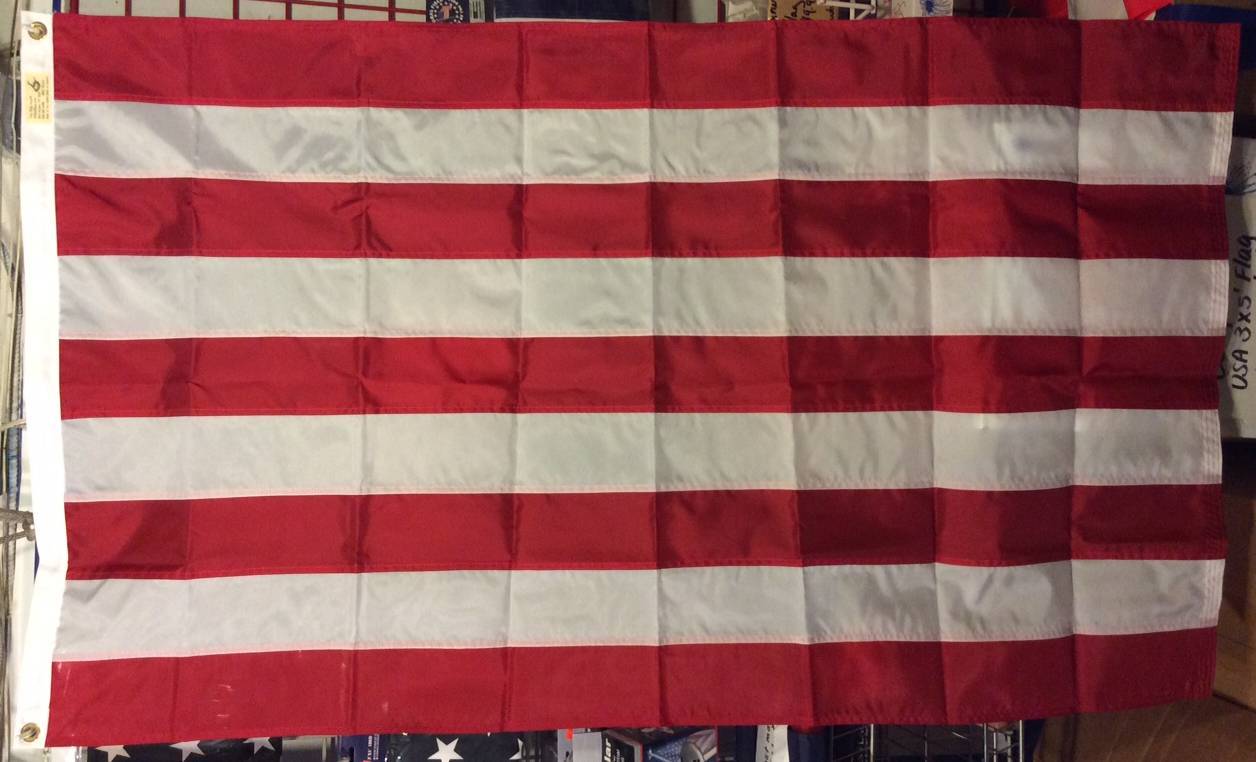 $4.95
Count the stripes. Oops. This flag was supposed to be nine Vertical stripes.
It is a mistake. It was never a real flag.
But...............
The Constitution stated that when nine states ratified it, it would go into effect over those nine states.
New Hampshire was the ninth state. Call this the Constitution Ratification flag if you'd like.
I call it "The Constitution Flag"
Call it anything you like but call it only $4.95 for a swell nine stripe nylon flag with SEWN stripes, heading and grommets. Limited to the stock on hand
PS: The next time someone asks you how many original states we had maybe you should answer "9". Nine states gave us a nation. No other states were required. Once New Hampshire ratified, the process to elect a congress and a president had begun. If no other states had ratified, we would have had a nation of nine states.
As it was, the day George Washington was sworn in, we were a nation of 11 states, NOT 13. On that day, North Carolina and Rhode Island were independent republics. They had rejected The Constitution and were NOT part of the new United States of America.
Be the first one on your block to fly the the new "first flag of the United States". People will ask you what it means, and you'll get to tell the story.
By the way, George Washington is the only President to have been elected unanimously, twice! However, in the first election he only carried ten states. Why?
You already know now that North Carolina and Rhode Island were not part of the United States so they could not vote....
New York could not get its act together in time! Feuding factions could not agree on how to chose presidential electors and New York missed the deadline to take part in the election. Talk about voter suppression! New York suppressed its own vote.
Hey, New York's vote to approve The Declaration of Independence did not come through until July 19, 1776. We are the Great Late State of New York!
The next time you are at a dinner party, amaze your friends by asking "Who can tell me why not a single New Yorker voted for George Washington in the first Presidential election?" They'll think you are kidding but you'll get to tell the story.