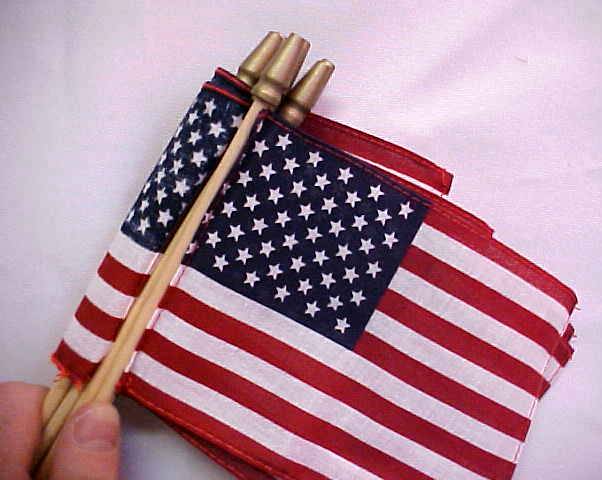 Made in USA!
10" Staff MADE IN USA
Beautiful Rich Cotton, Natural Wood Staff, Traditional Wood Gold Tip
This is my finest version of this popular hand held cotton US flag. It is the choice to make when your flag giving, or flag decorating occasion calls more for beauty than for price. Sometimes for a mass distribution, you really need the lowest price. For those times look at the economy cotton and plastic flags on this page: American Flags But this flag product is all about a natural look and feel that evokes the sense of craftsmanship and wholesomeness we recall from times gone by.
Item #SHU46
Less than 12 flags
12 or more
144 or more
720 or more
1440 or more
$1.49 each
$1.25 each
$.79 each
$.69 each
$.59 each
Quantizes of 144 and more are sold in even gross quantities only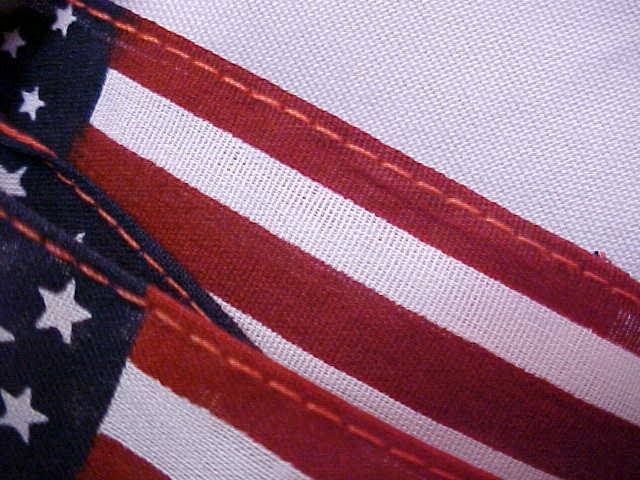 Deep rich colors, old fashioned quality in the weave and stitching

4x6" American flags are a popular size for table use, flower displays, wreaths, Christmas trees and giveaways.

These make wonderful desk flags or table flags. Use with our table bases