Set is shown using the flag spreader
Look how much nicer your flag kit will look if you use a spreader:
Here is what your flag would look like if I did not iron it before building your set
CLICK TO ENLARGE: Your flag will NOT look like this one.

I iron your flag before I mount it. This is how a flag looks right out of the box. Sure it is an extra effort to iron your flag but would you want it looking like this on display? I iron it, mount it, and then it ships rolled not folded.
See Also: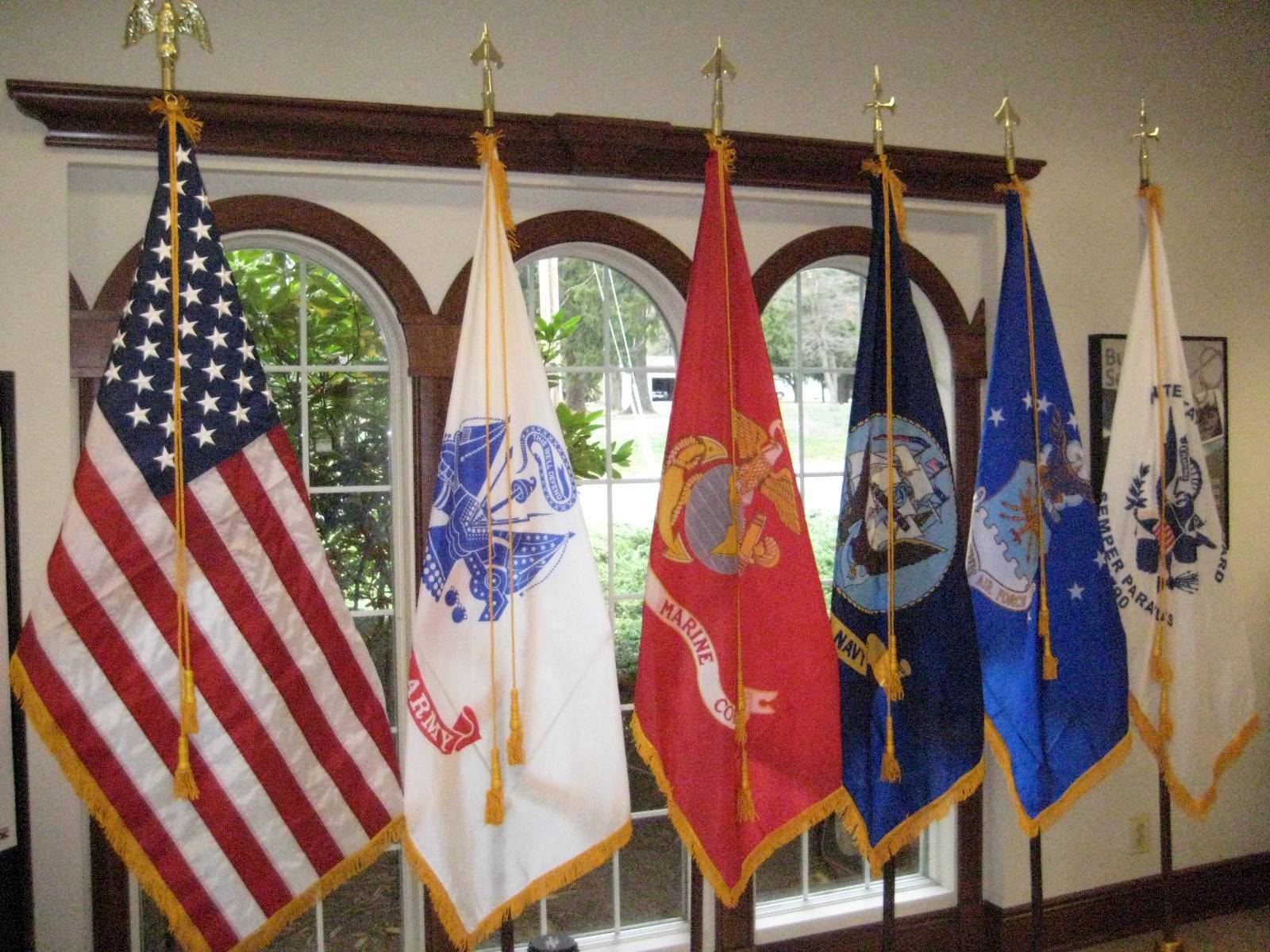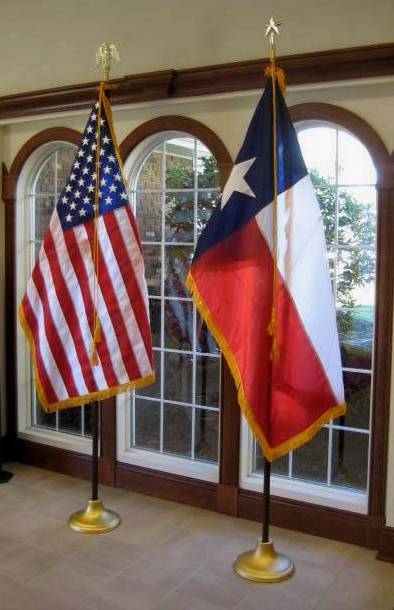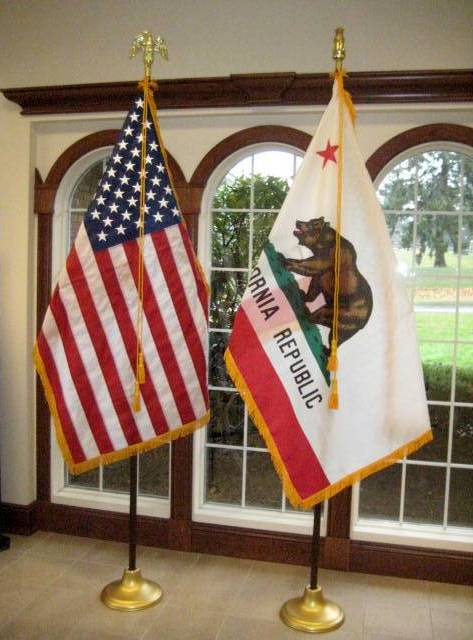 California Flag Set
Page Title: Complete Mounted USA Sets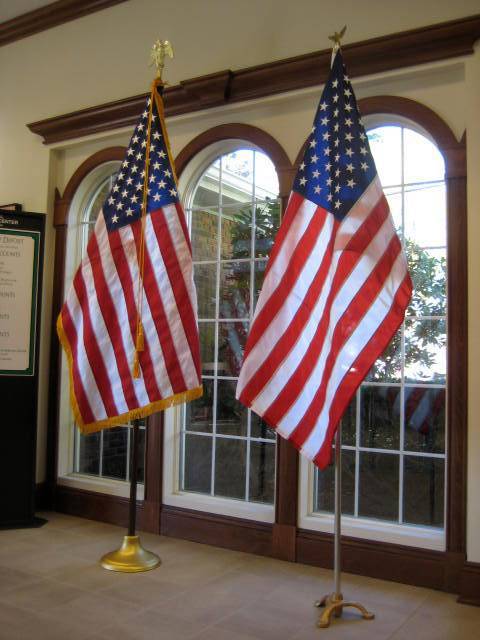 Two Levels of Quality To Pick From: Deluxe Package and Budget
Deluxe Package:
I do not use plastic ornaments or a plastic base filled with sand that spills out and makes a mess if the stand gets cracked. I use brass plated metal ornaments and a concrete filled gold anodized aluminum sell. Plus, before building the set, I iron the flag to flatten out the folds that all flags have from the factory packaging.
Supplied nation wide: Schools · Industry · Government · Bank Lobbies · Veterans · Houses of Worship · Fire Companies · Clubs · Military
· Terrific Beauty and Rich Appearance. Glowing nylon with lustrous embroidered stars.
Flag finished with sleeve (no unsightly grommets or canvas) and gold fringe.

· Convenient.

Comes to you fully mounted with everything you need. Just screw the pole halves together and pluck the set into the stand. · Versatile. Can double for parade duty. The two piece pole unscrews and breaks down.

Complete Set Includes A Flag And Mountings

Standard hardware mountings include:

Gold Eagle is brass plated aluminum (other companies supply plastic eagles)

Golden Cord & Tassel

8'x11/4" Dark Walnut Finish Hardwood Jointed Pole

Matte Gold Finish Endura Floor Stand. (Other companies supply plastic stands)

Check your ceiling clearance. With the floor stand and the eagle, you need extra height to set these up