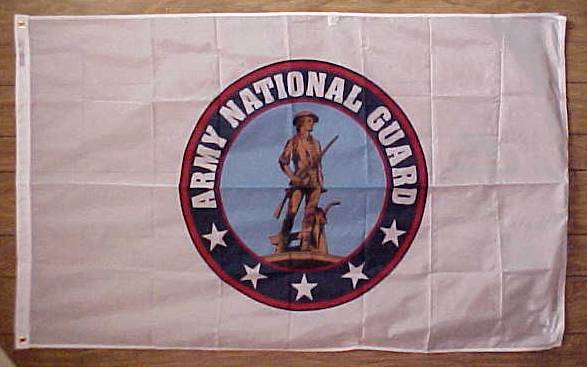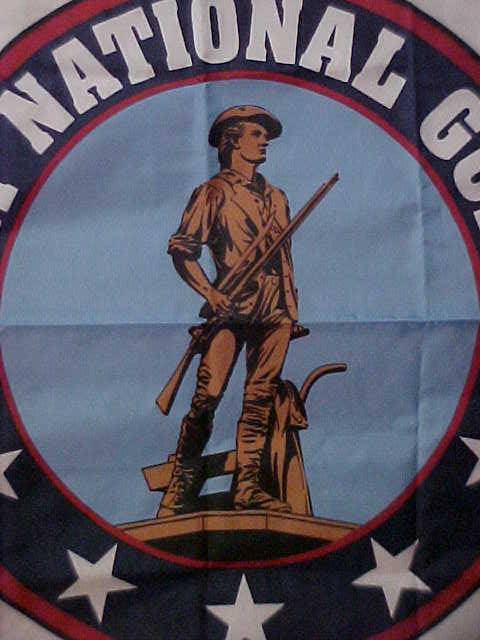 Army National Guard Flag
3x5' Nylon With Heading and Grommets #ARNG $39.50
This flag contains FIVE colors!
The flag photographed at left is right out of the package. The fold marks come out when you fly it.
Click for National Guard Grave Markers
The National Guard
The Guard birthday is December 13, 1636 when legislation was passed authorizing the force. Back then, a soldier might drop his plow and run to the village square. Today he may board a Galaxy and fly across continents.
America's citizen soldiers have answered her call since before there even was a United States of America. At 373 years old, The National Guard is the oldest component of the Armed Forces.