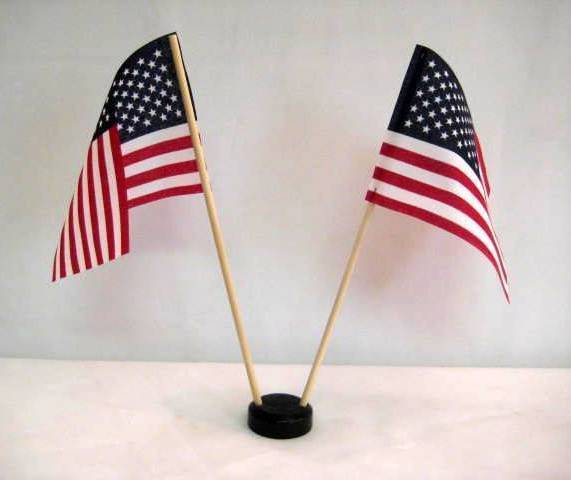 One of Several Don't Tread On Me Flags

Long a favorite of Revolutionary War History Buffs

The Gadsden Flag: A Symbol Since 1776 when it was given given by Christopher Gadsden of South Carolina to Esek Hopkins

the, first commander in chief of the continental navy, who used it as his personal flag. In modern times it became popular with The Tea Party beginning in 2009. Many people mistakenly believe that this flag first came into existence then and incorrectly refer to it as "The Tea Party Flag."

The message to the British was unmistakable. This has always been the most recognizable of the different colonial snake flags.

Rugged dyed outdoor nylon MADE IN USA;
Finished with canvas heading & brass grommet
Our finest quality. The best graphic and the heaviest duty. More stitching, heaver canvas heading. Worlds better than the Chinese import
Each
2x3'#H1402
$29.00 Clearance $15.95
3x5' #H140N

$49.00

Buy one get one more for $24.95 Limited to stock on hand

Put one on the shelf for next time

4x6' #H1404
$69.00
5x8' #H1405
$104.00
6x10'#H1406
$185.00
Finished with heading & grommets
Light weight polyester made in China. Not as nice as the US Made flag, but a good value when cost is important.
Each
3x5' #CFGAD

$19.95

CLEARANCE: Buy one and get a second one for $1.00!!!
Don't Tread On Me Desk Flag 4x6"; Fine silk like fabric. MADE IN USA
#UNIGAD $1.25 CLOSEOUT
Base sold separately for $1.85
Flag and base sold separately

MADE IN USA

Don't Tread On Me Stick Flag MADE IN USA 12x18" Gadsden Flag, cotton polyester blend fabric on a 30" natural wood dowel with spear tip. These are not the cheap Chinese imports that come on a 24" stick too short to stick in the ground. Flag is stapled to staff.
This was a limited run. Availability may be limited to stock on hand and future availability is not assured.

#SPHGAD
Price per flag for a minimum of three flags
CLOSEOUT ITEM LIMITED TO THE STOCK ON HAND
12+ flags
$7.00 ea
$2.50 per flag